8 Habits of Smart Casino Players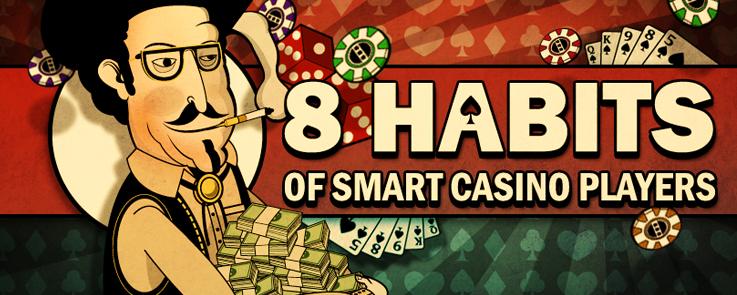 Are there good casino players and bad casino players? Or are all the games just dumb luck with no way to distinguish a hierarchy among those who plod the casino playing field and those who run through it? Is Jimbo (who plays loads of money on all the Crazy Crapper bets such as the Any Seven and the Hardways) as smart a player as Joe (who plays small on the Pass Line with maximum odds)?
 
Not given any other information about the above two "J-Men" I think Joe is a smarter player than the bloated Jimbo. In real life Jimbo might be a famous scientist and Joe might be struggling to pay off his college loans while living in his mother's unfurnished basement; but in the casino Joe is keeping his risk low and giving himself the best chance to bring home the bread.
 
The following eight tips come as 8 habits of smart casino players, which every casino players should adopt.
1. PLAY BASIC BLACKJACK STRATEGY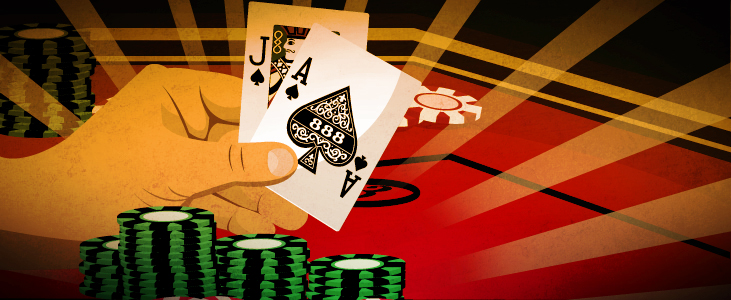 There is a reason why mankind invented the computer. We needed to find out the optimal way to play blackjack so that we kept the house edge seriously at bay. The optimal way is called basic blackjack strategy.
 
Now as there are many different blackjack games, there are many different basic blackjack strategies. Every player hand versus every dealer up-card has a best and a worst way to play it.
 
Although there are, as I just said, many basic strategies, most hands are played the same from one strategy to the other so even memorizing one basic strategy is better than playing by the seat of your pants.
 
Better still, you can buy basic strategy cards or copy basic strategies from good blackjack books. For example - Beat Blackjack Now: The Easiest Way to Get the Edge written by my favorite gambling author (me).?
2. SKIP ALL THE CRAZY CRAPPER BETS AT CRAPS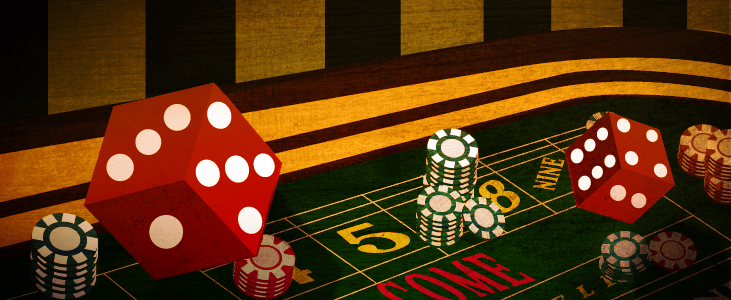 Craps is a great game with some very good secrets bets that have low house edges. The game also has some of the worst bets in the casino with edges that are ridiculously high. These bets are like shaving with a guillotine.
 
So avoid the following bets: the Hardways, the Whirl, the Horn, the C&E, the individual numbers such as the Any 7 and the 2, 3, 11 and 12; the Field that only pays 2-to-one on the outside numbers of 2 and 12. All bets that are of the "no this or that" variety, such as the No 4 or No 10. Place bets of the 4, 5, 9 and 10. Lay bets of the 4, 5, 9 and 10.
 
Oh, there are more, many more but you get the picture. Crazy Crapper bets are the "bleak house" of the house.
3. AVOID THE "TIE" BET AT BACCARAT
First pronounce the game correctly. It is bah-cah-rah as opposed to back-a-rat. If you pronounce it back-a-rat you should not be allowed to play.
 
The game is quite simple. You have three bets to choose from: Banker (a good bet), Player (a good bet) and Tie which is an awful bet with about a 14 percent house edge (your expectation is to lose 14 units for every 100 units you wager). And seriously you are probably still saying back-a-rat if you bet it.
 
Don't waste your money on it.
4. NEW BETS AND NEW GAMES ARE (PROBABLY) BAD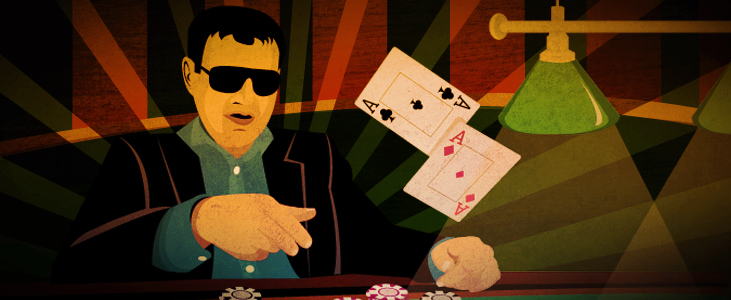 I can't say this definitively because there are new bets and new games appearing (and disappearing) all the time and it is hard to keep up with them; but of the ones I know they all stink.
 
The jackpots added to blackjack, the "special" new bets at craps, and all the bonuses at Pai Gow Poker are just not worth playing. Call me old fashioned. Call me a traditionalist. Call me good looking but stick to the regular games and, of those, the regular games that give you the best bang for your buck.
5. DON'T BE IN A RUSH TO PLAY IN A RUSH
The casino isn't going anywhere. Short of a cataclysm, you have plenty of time to make your wagers, cheer, moan, clap or cry. Why rush it?
 
Take your time; play in a leisurely fashion. Take short breaks even if you don't leave the table or machine. You own the time; (I'll repeat) you own the time.
 
Too many players want to play fast and for prolonged periods of time (as they play fast!) and this is ultimately an invitation from Dame Fortune to give your fortune to her!
 
Relax, take it easy and enjoy the moments.
6. DON'T CARE ABOUT COMPS
Casino bonus is a fun practice done by casinos to encourage players to play. That is the giving of comps --- rewards for your style and amount of play. Comps are nice if they come from your regular, savvy play. Comps can never make up for big losses so take what they give you but don't bet more than you should to get a comp.
7. DO NOT TRY TO IMPRESS ANYONE WITH YOUR PLAY
Seriously, except for your spouse and friends, no one cares how you bet or whether you've won or lost. It is possible that if you are a mega-player, some small-stakes players will gape at the size of your bets but that doesn't mean he is impressed by you.
 
Play for yourself because you are the only one who is impressed by you.
8. LEARN THE NATURE OF THE GAMES YOU ENJOY PLAYING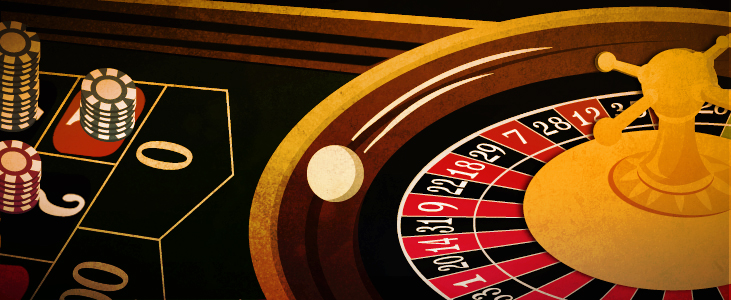 You want to play slots? Fine. You like Pai Gow Poker? Fine. Craps titillates you? Fine. Blackjack makes you feel powerful? Fine. Roulette makes you feel as if you are a member of the nobility? Fine. If you are actually a member of the nobility, does rubbing shoulders with the proletariat make you believe you are a person for all seasons? Okay, fine, just fine.
 
But each game (well, most games) have better and worse ways to play them. You should really read some books or tool legitimate sites on the Internet that give you real mathematical tips on strategy and game theory based decisions (you'll find many of those right on this site).
 
Being a smart player is not something that will make you miserable. I believe a good bet is far more enjoyable than a bad bet. Come on, a good wife is better than a bad wife; a good husband is better than a bad husband. Who could disagree with that?
 
So learn everything about the games you wish to spend your money at. Improve your skills as much as you can (even card counting can be easy!), and always keep on learning - It can only help you. Good luck!
 
Frank Scoblete's new books are "I Am a Dice Controller: Inside the World of Advantage-Play Craps"; "Confessions of a Wayward Catholic" and "I Am a Card Counter: Inside the World of Advantage-Play Blackjack." All available from Amazon.com, Kindle, Barnes and Noble, and at bookstores.