How I Was Able to Make a Million Dollars Playing Video Poker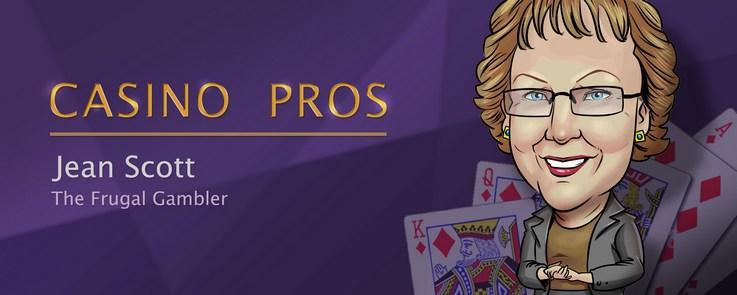 My husband Brad and I have been gambling in casinos for the last 30+ years, with such good financial success that the tax people have demanded documentation! Seems they think no one can beat the casino odds year after year. But we have done so, and many want to know our secret. Below I will give you some general precepts and some specific examples from our own experiences.
 
NO SILVER BULLET FOR SUCCESSFUL GAMBLING
In reality, there is no one big secret – not a magic bullet I can describe in 25 words or less. It is hundreds – no, thousands – of little details that make a gambler successful and most of them are not secret at all. You can find them in many printed resources, like the four books in my Frugal Gambler series, and all over the Internet, including the site where you are reading this article and where I will be sharing more helpful suggestions in the coming months.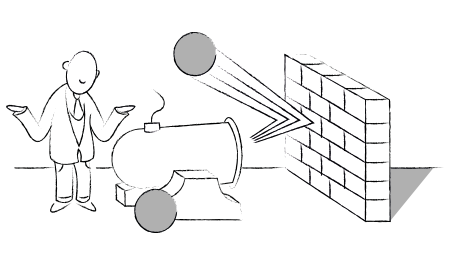 Let me share a short history of Brad's and my journey down the Frugal Gambling road and some of the lessons we have learned that might help you become a more successful gambler.
 
There is not one key to successful gambling, but attention to many details, including:
Choosing good games

Learning skillful game strategies

Using sound money management techniques
VARIOUS PATHS TO SUCCESSFUL GAMBLING
I was an unlikely person to become a gambler at all. I was raised in a very conservative minister's household in a church atmosphere that strongly believed gambling was a sin. No dice were allowed in the home; if a kiddie game came with dice, we had to replace them with a spinner. No card game was permitted, even if it was just Old Maid. Then when I went to college, my weakest subject was math, so I studied to become a high school English teacher, with words more important than numbers.
 
However, there was one early sign that might have foreshadowed my later activities. I loved to play games, from "Chutes and Ladders" with my 2 little sisters, to Monopoly as we grew older. We were a very competitive family – and even today when we get together we play Scrabble for blood!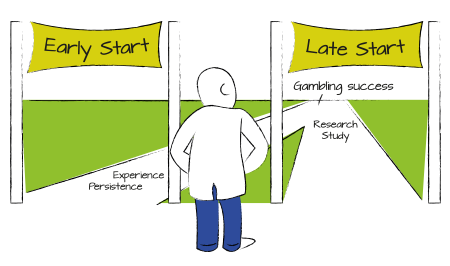 At age 35 I finally decided to learn card games like gin rummy and euchre, first struggling to learn the very basics – the names of the 4 different suits. And then I was introduced to Tonk, a gin-rummy-type game popular in the Midwest that was played for money. My competitive inner fire was immediately stoked and the rest is history.
Brad's introduction to gambling started much earlier than mine, in fact when he was only five years old and he played Tonk for pennies with two older brothers. He honed his gambling skills playing Tonk and poker in the cigar store backrooms in small-town Indiana and then in the military where he cleaned up on the unknowledgeable in street craps, blackjack, and poker. And just the opposite of me, his dyslexia gives him trouble with words, but he is a whiz with numbers. And he never remembers a time when he didn't want to gamble.
Although there are many pathways to become a successful gambler, you must have an innate competitive spirit to drive you.
 
THE POWER OF PARTNERSHIPS
Fast forward to 1983, Brad was 51 and I was 45. Each of our lives had taken a very different winding road but one fateful day we found ourselves at the same Tonk table at the Moose Lodge in Indianapolis, Indiana. We were both beating the pants off the other gamblers at the table and winning lots of money. We looked at each other and there was an immediate spark. Within a few days there was a tight bond that remains to this day – we had become not just partners in life but gambling buddies.
It's easier to have gambling success when you have a like-minded partner:
A good partner will celebrate with you when you win, not show jealousy.

A good partner will sympathize, not criticize, when you lose because he/she has been in the same situation.

Good partners will have common goals and that reduces arguments about when, how, what, and where to gamble.
THE NEED FOR RESEARCH AND STUDY
Although Brad and I had gambled in various venues down through the years – horseracing tracks, around our friends' kitchen tables, in lodges – neither of us had ever visited a casino. So for our first vacation we planned a trip to Las Vegas. We were definitely casino babes in the woods. Although we both were skilled in some forms of gambling, we knew almost nothing about casino games. I had heard a smart gambler played the tables there, so I played blackjack – although I didn't know there was anything called basic strategy. I hit or stood on hands depending on gut feelings! On the other hand, Brad hadn't heard that only "dumb" gamblers played the machines - so he played slots. For the first day, his strategy seemed to be working better than mine. I was losing my behind and he was bringing to my BJ table big buckets of coins to show me his winnings.
 
However, at the end of our three-day visit we had lost our whole $3000 vacation bankroll. We were not sad; it had been so much fun. But on our flight home, we agreed that we had enjoyed this kind of vacation so much that we needed to find a way not to lose so much money so we could do it more often. We realized we had temporarily lost our normal good financial sense in the heady casino atmosphere. Perhaps we could find a frugal way to have more casino vacations. Maybe it wasn't just all luck whether you won or lost in a casino!
 
When we got home, Brad put me in charge of research, and I became a dedicated student of gambling. I went to the library and brought back piles of books on the subject. I subscribed to gaming magazines and we went to seminars that taught game strategies. I studied every bit of information I could find. At first I didn't have a computer, but when I finally jumped on the information highway in cyberspace, I found even more help. And one of the most important non-secret reasons for Brad's and my successful gambling run of 30+ years is that I have continued this study up to this very present day.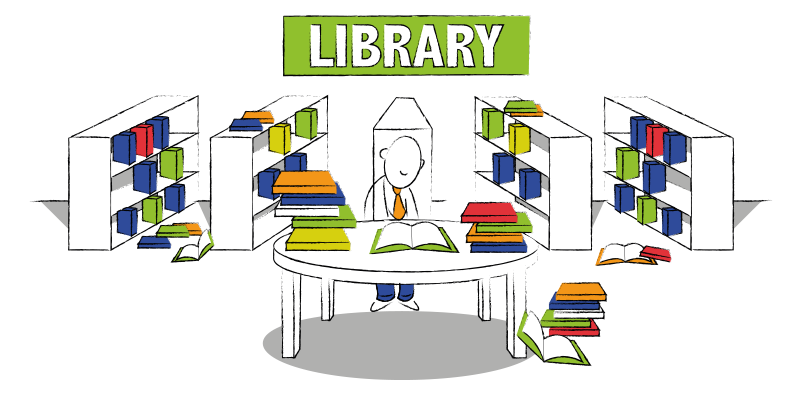 Perhaps the biggest key to financial success in gambling is constant study and research. When I autograph one of my books, I write, The more you study, the luckier you will be.
MAKING MATH YOUR FRIEND
After extensive research, we needed to choose which game we would play on our next casino visit. We had studied the math of many games and realized that the high casino edge on many of them would make it an almost certainty that you would be a long-term big loser. But blackjack seemed to stand out as a possible good choice. We were attracted to it because it provided a fun social experience Brad and I could enjoy together and we both already knew how to play the game. But its main appeal for us was that we had learned that it was one of the few casino games in which skill could improve your results. So we studied the basic strategy rules, and found that they helped us lose less…which made our bankroll last longer… which allowed for longer fun time in the casino. Then we progressed to the more complex card-counting strategies, which we learned would not just let us lose less, but could actually give us an advantage over the casino edge and be a long-term winner.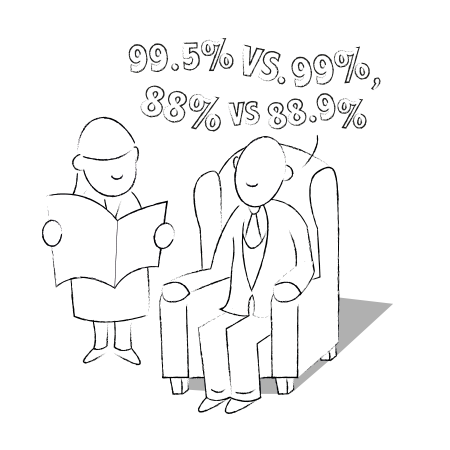 After a few years of successful blackjack play, we decided to switch to a new game because the casinos were starting to reward machine players more than those who were playing table games. Again, we chose a skill game, video poker rather than slots. First, we studied how we could pick the machines with the best paytables, those that would in the long term allow us to win more than on those with a lower paying schedule. And secondly, we could study and use the most accurate strategies to improve our results. Since each paytable has its own unique strategy to extract the most value from the game, practicing first on available software programs when we weren't risking any money became the best way to train for success in the casino.
The higher the mathematical expectation of a play and the more accurate the strategy you use on the game the better your financial result will be.
 
BE A GOOD SCOUT
Through the years Brad and I have always been looking for "good games," but we have also been looking for "good opportunities." These are the numerous extra benefits casinos provide their customers: players club points good for cash or free play, bonus and multiple-points promotions, drawings, tournaments, mailed bounce-back offers, and coupons.
 
And one of the biggest of these extra benefits is comps, those freebie meals, hotel rooms, show tickets, cruises, parties, or gifts that a player can earn as rewards for their casino action. We have learned to navigate this complex comp system and thus been able to enjoy tens of thousands of dollars' worth of perks over the last 30+ years, resulting in Dan Rather nicknaming me the Queen of Comps on "48 Hours." We used to consider these extras as "gravy," just something to add to the value of our play on good games. However, the casino world has changed since the economic slowdown in the late 2000's, and many casinos are removing or downgrading those good games in order to improve their suffering bottom lines. So now the search for the "extras" has become one of our most important tasks since their value is needed to make up for the lost value in the games themselves.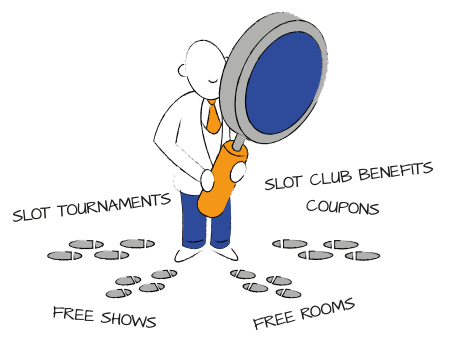 Incessantly chase the casino extras that boost your chances of winning more and losing less – they are absolutely necessary for a frugal gambler to be successful. But be careful – not all promotions are created equal:
 
Read the details of all promotions, especially the fine print. Many are very complex.

Look for promotions that will stretch your time in a casino but with limited risk to your bankroll, i.e., short-term tournaments with small (or no) entry fees.

Watch how you use the comp system – losing $200 in order to earn a free $30 buffet may be one sickening meal!

Don't overplay your bankroll just to take advantage of a promotion.
EXPECT GAMBLING TO BE A ROLLER COASTER EXPERIENCE
Our frugal gambling journey has not been an easy 31-year trip down a straight highway, but more like an endless roller coaster ride. Long losing streaks when you think you will never see another royal flush in your lifetime; then you get ten in one month to put you back in the black. And then there are those rare but never-will-forget super wins to make up for many small losses. Winning a car in a drawing. Hitting a royal flush on a Super Times Pay dollar machine and turning that usual $4000 into $40,000 because a 10x multiplier comes up. Being dealt a royal flush on a quarter Hundred Play VP machine and seeing those 100 tiny royals rack up for a $100,000 jackpot. And the ultimate peak in our casino experiences - joining with another couple in a Million-Dollar slot tournament and bringing in the ½ million 1st prize!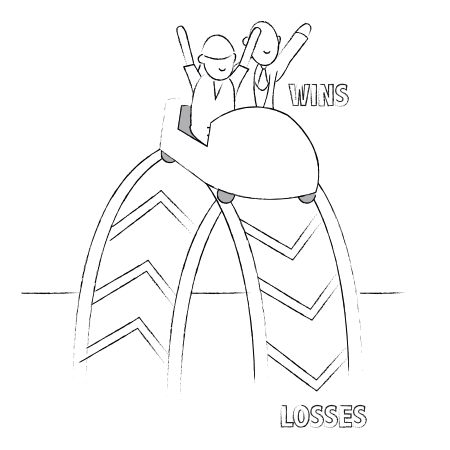 Yes, it is a wild ride – but because we have always made the best choices, based on sound mathematical data, in what and how we play in a casino, although we must suffer through the many expected losses in the short term, our reward is being winners in the long term.
Even the most successful gambler must learn to cope with that most frustrating factor – volatility – and remain disciplined during the losing streaks in order for the wins to eventually triumph.
Don't gamble too long at one time. Taking frequent breaks will reduce the frustration factor.

Don't gamble when you are tired or upset. Losing streaks are much more stressful when you aren't in the best physical or mental condition.

When you do hit a jackpot, stop and savor the victory. If it is a small one, at least pause a few minutes to have a drink. If it is a big win, end the session and have a long celebration before you return to the fray!
NEVER FORGET TO HAVE FUN
Our goal when we started gambling so many years ago was not to make money. We just wanted to find ways to stretch our budget so we could enjoy longer entertainment time in a casino. It seemed like a lucky accident that we soon discovered that if we worked hard to have more fun, we could often earn some financial rewards as a bonus. People ask if we consider ourselves professional gamblers. No, we are professional casino fun-lovers. But if we can achieve some monetary success with our frugal ways…..well…that makes the casino fun even more enjoyable!
 
It is not easy to become a successful gambler, but if you work hard, the rewards can be greater than you could ever imagine.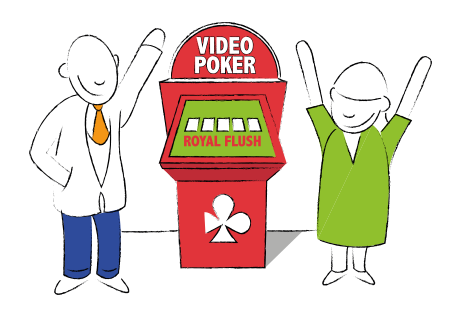 Jean Scott is a retired teacher who never stopped teaching, just switching her subject from high school English to smart casino gambling. She and her husband have been extremely successful gamblers for 30+ years. She has continuously shared their secrets on TV, in countless articles, in the five-book Frugal Gambler series, and presently in a blog you can access at http://jscott.lvablog.com/.