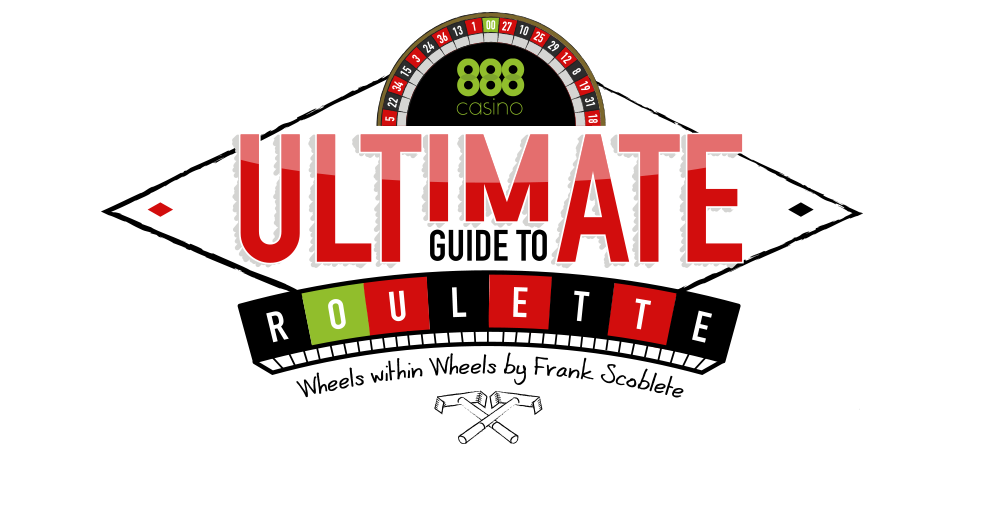 HOW TO WIN AT ROULETTE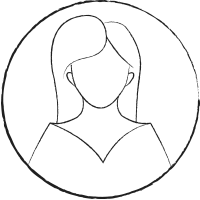 (Jean: "My husband Jonah and I have been clocking wheels for decades now. Every once in a while we find one that we think might be biased and we then play those numbers. Sometimes it works out well. But it was easier in the past. The new wheels are tougher to beat because they are damn good.")
Roulette is not a perfect game for the casino. The management must make sure that the wheels are in good – they want perfect – working order. They have to make sure that the pockets are of the same exact depth; that the wheel is not even slightly off; that where the ball spins before landing is smooth and equal in all areas so one area does not change the spin of the ball in any predictable way.

Oh, there is more. Management must realize that some players might be able to visually track the ball and figure to a decent degree what area of the wheel in which it will settle. They have to ask themselves the question of whether some dealers might be trying to change the game by how they spin the ball, landing it in given areas of the wheel (usually to help friends or relative and perhaps themselves).

 

BEATING THE MODERN ROULETTE WHEELS
Jean in the quote at the start of this section did make a salient point about the modern roulette wheels; they are much harder to beat with the traditional methods of wheel watching. They are finely tuned devices that are checked frequently. These are not the wheels that the list of players in Chapter 8 clocked. They are to roulette what a modern airplane is to the first planes put in the sky that killed so many aviators.

Still, even today's planes are not perfect. They do have accidents from mechanical and/or pilot error. Could even the modern roulette wheel devices also (at times) be defective? I would hope so but all the evidence points in the opposite direction. Today's roulette games on the new wheels are extremely tough to turn in a player's favor.

Still, there is no reason not to try.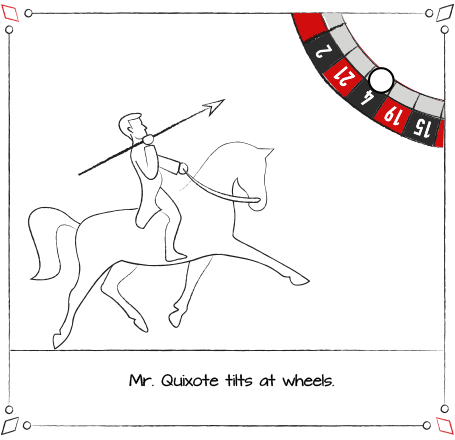 THOSE INTERNET ROULETTE GAMES
You also have to consider the Internet roulette games that we discussed in Chapter 7. Some are simply controlled by an RNG – the random number generator, the computer program that has allowed slot machines to run rampant over planet Earth just like Godzilla smashed his way through Tokyo.

These RNGs are rarely defective and they will execute the odds and probabilities of roulette just as if the game were being played on a perfect wheel; but sometimes RNGs can be "off" – those are rare (as in very, very, very rare) events. In fact, I don't actually know of any roulette RNGs screwing up.

The Internet roulette games actually played on a real wheel with a real dealer who spins a real ball will fall into the category of wheels that might be beaten.

I am sure that you have noted I am talking about the wheels here and not the layout. The roulette layout has nothing whatsoever to do with beating the game. You must defeat the wheel by any, most or all of the above methods.


KEY ELEMENTS
Despite the fact that today's wheels are marvels of technology, they still might (at times) be subject to players figuring out how to beat them.




RNG online games are probably unbeatable but games with real dealers at real wheels might be open to being exploited.


TRACKING ROULETTE WHEELS FOR BIAS
As the story of my wife and me in Chapter 8 showed, there are (were) wheels out there that can be termed "biased." These wheels for whatever reason (inconsistent depth of pockets, uneven rims, etc.) will allow an astute player to bet certain numbers which are coming up with a frequency that defies their probability.

If you take a look at the wheels, you have 37 or 38 possible pockets for the ball to land in. If you were to take 37 or 38 as the number of spins you recorded, finding an actual biased wheel using such a small sample would be impossible.

Indeed, if you look at a scoreboard of the last 20 spins you will see that some numbers repeat themselves. Are they an indication of a true bias? Probably not.

Let us take the American roulette double-zero wheels and observe (meaning write down) thousands of decisions. Such a number of decisions might give us some kind of confidence that the numbers hitting way more than their probability might be an indication that the wheel is biased.



CHECKING OUT THE NUMBERS
For example, take 3,800 decisions on our double-zero wheels; probability shows us that each number will hit 100 times, give or take. The "give or take" is important because even in 3,800 spins of the wheel we can't claim definitively that a wheel is definitely biased but we can say that the 6, 21 and 18 have hit 138, 149 and 146 times respectively.

Those three numbers might be numbers to look into. Can we be even surer of the bias of a wheel? Certainly, throw in another 3,800 spins and if you see 6, 21 and 18 hitting 290, 292 and 285 times those numbers are starting to look as if there were something actually going on. If you check where those numbers are on the wheel and you see that they are right next to each other – that means something!

A normal roulette wheel will show numbers taking the lead, other numbers sinking, and then choppiness among all the numbers or some version of such fluctuations. In short, the wheel is random and thus the streaks of numbers are random as well. But if the same numbers are hitting consistently over thousands of decisions then you might have something to exploit. It is even better if those numbers are next to or near to each other.

A biased wheel can be exploited if the biased numbers hitting can make up for the casino's edge. The winning payouts are 35 to 1, so the number(s) must be hitting in such a way as to make those 35 to 1 payouts profitable.



LOOKING FOR BIASED ROULETTE WHEELS
If we take 3,800 and 3,700 spins for the American and European wheels respectively, we can figure out what would be strong biases and weak biases. I have rounded the numbers on this chart.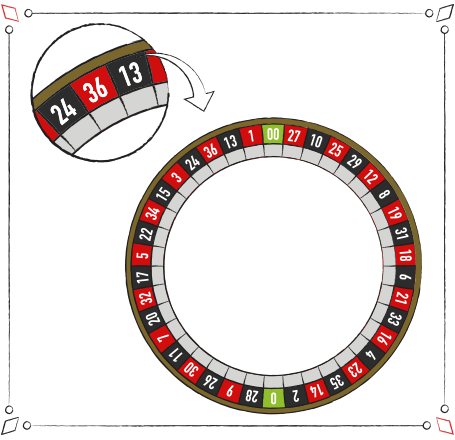 SINGLE NUMBER OR GROUP OF NUMBERS?
It is rare that just one number will be the only biased one. If so, that probably means its pocket is slightly deeper than the other numbers on the wheel. It is far more likely that groups of numbers will show a bias. Even if one number has a deeper pocket it would usually cause the numbers next to and near it to show a bias as such a pocket would significantly slow down a ball should that ball bounce in it.

(Warning! Modern wheels rarely have pockets that vary to a degree that it affects the game in any noticeable way. The wheel is crafted with amazing precision. RNG run games will have no pockets that do so. The casinos are really mean to make the game so difficult to beat.)

When you bet what you consider to be a biased wheel, you want to bet groups of numbers that show themselves to be hitting more frequently than probability dictates – as long as those numbers are next to or extremely close to each other.

You can do so in the following ways, a two number cushion or no cushion.



KEY ELEMENTS
Some wheels may be biased in favor of players who can spot that bias.




Deep pockets can sometimes cause the ball to stay in them as opposed to shallow pockets where the ball will more easily bounce out of them.




To discern a biased Roulette wheel will take a few thousand decisions in order to have confidence that the wheel is indeed "off."


BETTING POSSIBLY BIASED NUMBERS IN ORDER TO WIN AT ROULETTE
Let us say that 13, 36 and 24 have hit enough to show that they are excellent or good biased numbers. You can place a bet on each of them. Or you can cushion those numbers with 1 and 3 if those two numbers have also hit more than probability indicates; but they have hit only in the "fair" as opposed to "excellent" or "good" category. (Fair means it may or may not be a biased number.)

If you notice that one of your three numbers (let us say 36) has hit more than the other two, you might want to place a slightly larger bet on it. You might want to place a smaller bet on the two cushion numbers of 1 and 3.

But a word of caution is necessary here. Even if a wheel is biased that does not mean you are going to win on every decision. Your betting must be contained and disciplined. You will probably lose your money if you lose your head; that's a law of roulette you should take to heart and it applies whether you actually have the edge or not.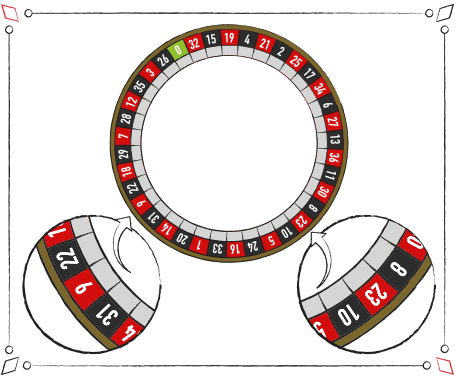 BETTING TWO AREAS OF BIASED NUMBERS
You have two areas where three numbers each show a good to excellent bias. You could bet both sections as a "fiver," meaning each section would have two cushion numbers (that have hit in the fair category) or you could simply bet both sections with no cushion numbers added.

Really aggressive players might bet the entire section of the wheel (13-15 numbers) where these biased ones appeared. To me that would be way too aggressive since you are probably betting on too many numbers that are coming up randomly. Why throw your money at them?



(Important Note: Please keep in mind that when some numbers are biased other numbers will appear less than or far less than normal. The biased numbers are "stealing" the hits from "other" numbers. It makes no sense to bet those "other" numbers.)





BETTING TWO OR MORE BIASED NUMBERS NOT NEAR EACH OTHER
It is possible that two or more numbers might have a bias. It is also possible that such numbers will not be close to each other on the wheel. I am guessing that such a situation would be caused by deeper pockets for the biased numbers.

How often would this happen? Sadly, not very often. I do not want to kid you into thinking you are going to find such biases on a frequent basis. They are all long (as in long) shots.



KEY ELEMENTS
Biased numbers will often form a group as it is rare that one number is the only one showing a bias.




If you notice that a group of numbers shows a bias then you should apportion your bets over that group.




It is possible that a bias might exist in more than one grouping.




If some numbers are hitting more then some numbers will be hitting less than their probability predicts.


DEALER SIGNATURES AND SECTOR SLICING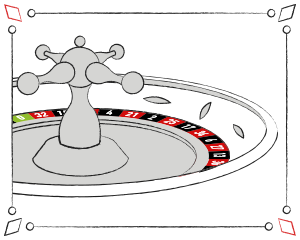 This is a highly controversial area of roulette play – can some dealers actually land the ball in a section of the wheel for which they aim? Most current authorities say,

"No way." I say, "Maybe."

Such a skill is called "dealer signatures" because the dealer (in a sense) has signed his name to the wheel. It is also called "sector slicing."

The first problem, as the skeptics see it, is the fact that you have impediments (often called pins or diamonds) just below the track where the ball spins that will cause the ball to bounce and go to a different area than at first perceived. Some of these pins are creatively designed symbols or artwork. Some are far larger than the word "pins" would imply.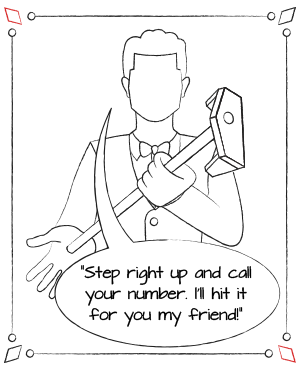 Because such pins change the fall of the ball, how could a dealer possibly control where the ball lands?

Second, the ball will bounce many times when it hits the frets (the metal between pockets) and it will also go in and out of some pockets. How could a dealer take that into consideration along with the pins?

Third, why would a dealer who could actually do this go ahead and actually do this? Why help out a player? Even decent tips would have to be so decent it would cover the dealer's loss of a job should his bosses discover such cheating.

If the dealer started doing this for a relative or friend wouldn't it become noticeable? "Hi, Mom, you won again, wow!" What if he were trying to impress a woman? "Honey, keep your eye on the number one and I'll soon be your number one."

Fourth, dealers do switch wheels, if not during one shift during various days. Wouldn't that be hard to memorize each individual wheel's characteristics?

These four problems at first seem insurmountable – and in fact they may be – and most dealers today are not roulette specialists as they used to be in the good old days.



ARE DEALER SIGNATURES REALLY IMPOSSIBLE?
But "seeming" is not always real in the actual world. Just think of a ruler in a glass of water. It seems bent when you look through the glass but in fact it is as straight inside the glass as it was outside the glass, despite the fact that it now seems curved.

The pins can be avoided by a dealer who knows how to start the spin of the ball on its track, understands the proper speed of the ball and how many turns the ball will take before starting its descent. The pins can be avoided by such a croupier, at least some or most of the time.

The frets between pockets will cause problems and this would be why not every landing would be predictable. But perfection is not what dealers need to change the nature of the game.

It is true that croupiers do not exclusively work the same roulette wheel all the time, except in casinos that have a single wheel. But given enough days, weeks, months and years in the same casino, all the wheels would be understood by the dealer who had a signature or sector shooting skill.

The other possibility would be a dealer who unconsciously picks the ball up the same basic way, spins it the same way, and lands the ball basically the same way time after time. You might see a signature that even the dealer is unaware of.



TAKING ADVANTAGE OF A DEALER'S SIGNATURE
There are two ways to exploit a dealer's signature, neither perfect. The first part is figuring out whether it is possible that this particular dealer actually has a signature.

If you track this dealer (hopefully without the dealer realizing that there you are again always skulking about his game) and notice that over time he tends to hit a certain quarter or third of the wheel, then this might indeed be a signature.

Some aggressive players will just ask such a dealer to hit that third of the wheel and if he does so a big tip awaits him. I doubt this works considering the dealer's floor person will hear such a request.

If you want to do the "request routine" maybe you should have a partner putting bets outside that third of the wheel in the possibility that the dealer will try for the opposite of your request. Your partner then would have a chance at the wins.

Your best bet – and the least probable in the real world – would be to find a dealer with an "unconscious" signature, meaning he has no idea that he has developed a signature. These dealers would be wonderfully exploitable.

If you are lucky enough to find a dealer with a signature, you have to work out how to structure your bets. I would say bet no more than 15 numbers to give you a chance to overcome the 5.26 percent and 2.70 percent house edges on the American and European wheels respectively.



DO OTHER DEALERS THINK SOME ROULETTE DEALERS HAVE SIGNATURES?
Now, while I say that it is maybe possible that some dealers might have developed a signature either consciously or without realizing it, the chances are highly unlikely that you will find such a dealer.

I spoke to two dealers in Las Vegas about such a possibility as dealer signatures. Here are their responses:
Bart:
"I do not believe any dealers have signatures. It is a fantasy. Why would you waste your time practicing to have such a skill even if it were possible? You are running a game and it would just add to your work trying to do such a thing. It is a waste of time even if possible, which as I said I don't think it is. Overall I think it's nonsense."
Naomi:
"I think the old time dealers could do this; some of them that is, but today I doubt it. The wheels are too precise and they have very shallow pockets. There might be some dealers out there who can do this but I tend to think it is an unreachable ability. Players can always dream though."

An Atlantic City dealer told me this: "I think dealers can do this. My casino wants you to spin the ball without actually looking down at the wheel. Every movement we make has to be the same and has to show we are not aware of the numbers on the wheel when we are initiating action. I think that says the house is worried a dealer can learn to locate the ball to some degree at least."

Finding dealers with signatures might be the true tilting at windmills or in this case tilting at roulette wheels. But you have nothing to lose by keeping such a possibility in mind as you play the game.

It would be a fun exercise for a player – whether it be a dream or not.



KEY ELEMENTS
It is believed by some players that certain experienced dealers have the ability to place the ball in given sectors of the wheel. This is called Dealer Signatures.




Some dealers may do this on purpose and some dealers may not be aware that their routine is somewhat predictable.


THE ELITE ROULETTE SPINSTERS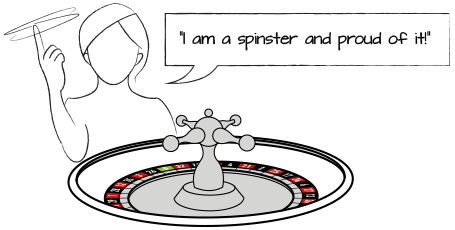 I've chewed on this idea for decades. I first wrote about it some 25 years ago.

Are there players who can follow the ball around and around its track and then anticipate where it will ultimately land as it descends through the pins or diamonds? Can anyone follow the spin of the ball in such a way? Is something this crazy really possible?

Chances are the ball's landings would be in sections since figuring an exact number would be closer to impossible than to somewhat likely.

What would it take for a spinster to be able to do such a deed?

- You'd have to clock the number of spins the ball makes with a given dealer.

- You'd want a dealer who spun the ball around the track in a predictable way.

- You'd have to know what number(s) are showing under the dealer's hand when the dealer first spins the ball.

- You'd have to know how fast the wheel itself is spinning and what number or fret the ball will hit before it starts bouncing.

-You'd have to know on average how many bounces and how far around the wheel the ball lands in a pocket.



TRYING THE SPINSTER METHOD
Yes, those are all intimidating elements in being a spinster. Let us take an example on a single-zero wheel of a spinster sewing it up:

1. He knows that the dealer's ball makes "X" number of spins around the track before friction and gravity bring it down to land.
2. He knows the wheel itself is spinning at "Y" speed as numbers flash where the dealer will release the ball. .
3.He knows the dealer released the ball when the numbers 0, 32, 15, 19 were passing his hand.
4. The ball on average will bounce between eight and ten times before coming to rest.
5. Based on where the spin of the ball around the track started and what numbers or frets it hit before doing its bouncing, the spinster knows that the ball will most likely settle in the 29, 18, 22, 9, 31, 14, 20, 1, 33, 16, 24 section of the wheel.
6. He bets those numbers.

So can this be done? I know of two people who claimed they could do it. This was way back in the early 1990's. I have not met anyone since then who acknowledges such ability. What do you think?

How about me? Yes, I tried to do this a few times but it made me nauseated. Seriously, if I hadn't said, "Enough of this!" I would have thrown up on the layout, on the dealer and on the people near me.

So I certainly can't do it.

Maybe you can. It won't hurt you to give it a try. (But if your head starts spinning like a roulette wheel, I'd suggest you quit.)


KEY ELEMENTS
Is it possible for a player to watch the ball; spin round and round the wheel and be able to predict with a high degree of confidence where it will land? If so this is a "spinster."




I have not encountered anyone in the last 20 years who says he or she can do this.


Quiz
1. Why are today's roulette wheels tougher to beat than those a hundred years ago?
2. Should Internet roulette games dealt by a real dealer on a real wheel be treated as a real wheel? What about roulette games using an RNG?
3. What would be the minimum amount of numbers a player should record before believing he has a biased wheel? (You can give numbers for both single and double-zero wheels.)
4. What does it mean to "cushion" biased numbers?
5. Why is it more likely that biased numbers will be found in groups as opposed to singletons?
6. (Opinion) Do you believe today's modern wheels can have an exploitable bias?
7. What is a dealer signature?
8. (Opinion) Do you think dealers with signatures are possible?
9. What is an elite spinster?
10. (Opinion) Does being a spinster seem possible?
ANSWERS
Yes, those are all intimidating elements in being a spinster. Let us take an example on a single-zero wheel of a spinster sewing it up:

1. He knows that the dealer's ball makes "X" number of spins around the track before friction and gravity bring it down to land.
2. He knows the wheel itself is spinning at "Y" speed as numbers flash where the dealer will release the ball.
3. He knows the dealer released the ball when the numbers 0, 32, 15, 19 were passing his hand.
4. The ball on average will bounce between eight and ten times before coming to rest.
5. Based on where the spin of the ball around the track started and what numbers or frets it hit before doing its bouncing, the spinster knows that the ball will most likely settle in the 29, 18, 22, 9, 31, 14, 20, 1, 33, 16, 24 section of the wheel.
6. He bets those numbers.

So can this be done? I know of two people who claimed they could do it. This was way back in the early 1990's. I have not met anyone since then who acknowledges such ability. What do you think?

How about me? Yes, I tried to do this a few times but it made me nauseated. Seriously, if I hadn't said, "Enough of this!" I would have thrown up on the layout, on the dealer and on the people near me.

So I certainly can't do it.

Maybe you can. It won't hurt you to give it a try. (But if your head starts spinning like a roulette wheel, I'd suggest you quit.)